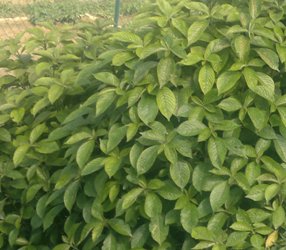 Health News: THE STAR Newspaper (Malaysia)
"Neuro-acupuncture, a branch of acupuncture that claims can improve symptoms in children having conditions such as autism, attention deficit disorder, learning disabilities, attention deficit hyperactivity disorder and cerebral palsy." - Leong Hong Tole, An Acupuncturist and Herbalist from Kuala Lumpur
NEWS
"If you're Looking for
Eczema Cure to Get Rid of your Condition once and for all. Find Here Now! "
CHILDREN ACUPUNCTURE ECZEMA CURE
Children eczema occurs when the body's immune system overreacts to foreign objects or substances such as pollen, bee venom or animal fur.
The immune system produces proteins called IgE antibodies. These antibodies protect the body from objects or unwanted substances that can make you sick or cause an infection.
Eczema is a common skin problem in which the skin becomes extremely itchy rash. Eczema and allergic skin is a skin disease heritage, and some eczema also likely to get asthma problems. Eczema is a skin problem that common get by children and infant aged between 2-6 months.
There are several factors that trigger eczema as follows :
Significant emotional changes such as anxiety and stress

Food and beverages such as alcohol, food, wheat, eggs, seafood, preservatives and food coloring

Members of the family history of eczema disease, asthma or allergic rhinitis

Allergies to soap, shampoo, detergent powder, cosmetics, mold, pollen, pet and dust

Irritation ingredients such as cigarette smoke, chemicals, weather is too hot or otherwise

These are usually included by the weakness of the Lung's Qi, Liver's Qi and the spleen's Qi system


Children Eczema Symptomps
There are several symptoms of acute and chronic eczema as follows :
Papules - the formation of red spots

Erythema - the skin feels hot, turbulent and itching, inflammation

Dry skin, wet and scaly

The skin is thickened, become rough and wrinkled




Children Eczema Cure with Acupuncture Treatment?
Acupuncture is a treatment that originated from Traditional Chinese Medicine (TCM). Chinese medicine benefits for children with eczema or other skin problems. Acupuncture is also effective for eczema cure that normally affected by children and infant.
Acupuncture and Chinese medicine can bring relief to the itching which is endured by most children suffering from eczema. Acupuncture treatment method is by inserting and manipulating filiform needles at specific anatomical (meridian) positions in the human body to relieve pain or for therapeutic purposes.
In children acupuncture, it can helps to restore the balancing of the child body by removing energy imbalances and blockages in the body by inserting needles at meridian points right. In this way, eczema is not only being treated for symptoms but also directed to the root.
Traditional Chinese Medicine and acupuncture lead to long term reduction of eczema symptoms. For more information about eczema cure and children acupuncture, you can visit this "eczema cure" site and ask more details to TheTole famous Chinese Master in Malaysia.
True Story
Name: Sally
Age : 34
From: Malaysia
Complain:
I 'm a hairdresser and working at a well-known beauty salon. My customers consist of famous people and artists. Over few months ago, I've problem with my hands. My fingers and palms felt very itchy. This affects my job. Since it's very itchy, I have to scratch it until bleeding. It left very ugly scars. It's embarrassing me!
Acupuncture:
One day, one of my customers told me about a very famous and well-known Chinese Master who practicing acupuncture treatment method. She suggested me to go and seek a cure from the Chinese Master. According to her, the Chinese Master was very great because can cure many kinds of diseases and illnesses. At first, I didn't believe what she said but after she told me that she also getting acupuncture treatment from him, I immediately agreed with her suggestion.
After getting the Chinese Master's treatment centre address from my customer, I directly went to THE TOLE ACUPUNCTURE & HERBAL MEDICAL CENTRE. I met Chinese Master and told him about my problems. He did some check up on me and found that I have suffered from skin allergy known as Eczema. It's due to the chemical substances contained in the hair styling products.
THE TOLE Chinese Master applied acupuncture treatment on me. Fews fine needles being pricked on my hands for about half an hour. After finish the acupuncture session, THE TOLE Chinese Master gave me some herbal medicines to be taken at home.
Conclusion:
I had undergone intensive eczema acupuncture treatment for 3 weeks. After 3 weeks, my eczema problem has cured. I already can do my job as usual and even better. Not only that, my body feels more energetic than before. I no longer feel tired easily. It's very great! Thank you Chinese Master!
Children Acupuncture Treatment Chinese Masterbsite

Chinese Master KL
Chinese Acupuncture
Herbal Acupuncture
Autism
Eczema Cure
Herbal Diseases
Diabetes Herbs
Cerebral Palsy Herbs
Autistic Herbs
Alzheimer Herbs
Hepatitis Herbs
Sars Herbs
Impotence Herbal
Insomia
Autistic
Autistic Kids
Heat Stroke Herbs
Gastro Herbs
Cerebral Palsy Acupuncture
Lung Cancer Herbal
Slimming Acupuncture
Asperger Syndrome Herbs
My Special Kids
Toxic Kids
Autism Food
Herbal Autism
Autism Malaysia KL
Autism Research
Hyperactive Behavior
Behavior Children
Autistic Kids Treatment
Hyperactive Behavior
Autistic Herbal
Migraine Herbs
Backache Herbs
SAR Disease
SARS Treatment
Cancer Herbal
Arthritis Herbs
Stroke Herbs
Cancer
Treatment Herbs
Acupuncture Treatment
Acupuncture Herbal
Alcoholic Liver
Women Acupuncture
Women
Women Malaysia
Women Herbal Medicine
Women Alternative
Women Alternative Treatment
Women Medical Centre
Anaemia Herbs
Allergy Herbs
DVT Herbs
ITP Herbs
Gastro
SLE
Hughes Herbs
Adrenal
Pancreatitis Herbs
Thalassemia Herbs
Eczema
Liver Acupuncture
Facial Acupuncture
Infertility
Gout
Diabetes Herbal
Impotence Herbs
Acupuncture Herbs
Stroke
Leukaemia Herbs
Kidney Treatment
Aids Herbal Research
Child Acupuncture
Child Herbs
Child Remedy
Children Acupuncture
Children Herbs
Children Remedy
Children Herbal
Autism Herbs
Diabetic Diabetes Herbs
Autism Treatment
Stroke Treatment
Migraine Herbal Treatment
Slipped Disc Treatment
Autism Herbal Medicine
Autistic Children
Children Acupuncture
Neuro Acupuncture
ADHD Treatment
Mercurytoxic Kids
Autism Site
Autism Food
Acupuncture Herbs
Acupuncture KL
Pfeiffer Herbs
Autism Treatment